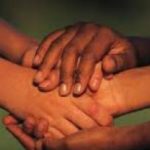 Campaigning for Human Dignity
This lesson plan invites students to learn about the issues of the campaign and explore the connection to promoting human dignity.  Students learn about  each candidate's stance on the issues and and evaluate the vision and values behind their position.
Lesson Plan: See – LPMoralImagination PDF below.
Handout: Issues Matrix – see Issue Matrix PDF below.
Already a member?