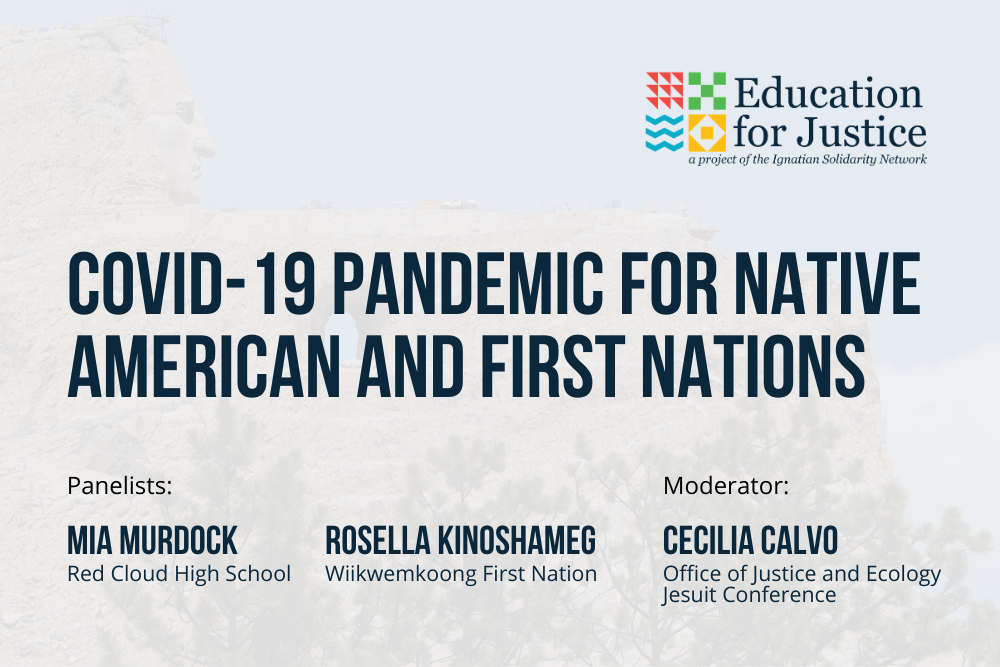 In this video, Mia Murdock of Red Cloud High School and Rosella Kinoshameg of the Wiikwekoong First Nation are interviewed by Cecilia Calvo of the Office of Justice and Ecology for the Jesuit Conference of the United States and Canada about the unique threats posed by the pandemic to indigenous communities. This conversation addresses both historical realities as well as current contexts and issues including sovereignty/self-governance, health care delivery disparities, rural isolation, and racial injustice.
This presentation was originally shared at the Ignatian Solidarity Network's 2020 Ignatian Family Teach-In for Justice and was edited for use by Education for Justice.
COVID-19 Pandemic for Native American and First Nations
Already a member?