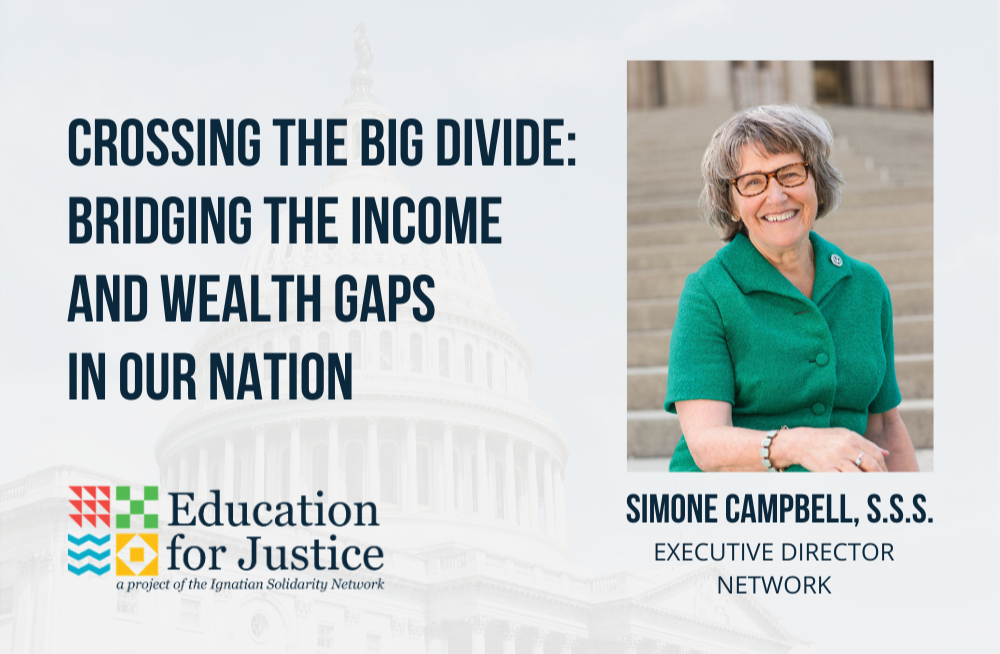 In this presentation, Sr. Simone Campbell explains race-based income and wealth disparities, the historical causes of these inequalities, and the importance of addressing structural racism in solutions to cross the big wealth divide. Use the handout with questions that are divided into two parts so that the video can be watched in two shorter periods.
This presentation was originally shared at the Ignatian Solidarity Network's 2020Ignatian Family Teach-In for Justice and was edited for use by Education for Justice.
Crossing the Big Divide: Bridging the Income and Wealth Gaps in Our Nation
Already a member?