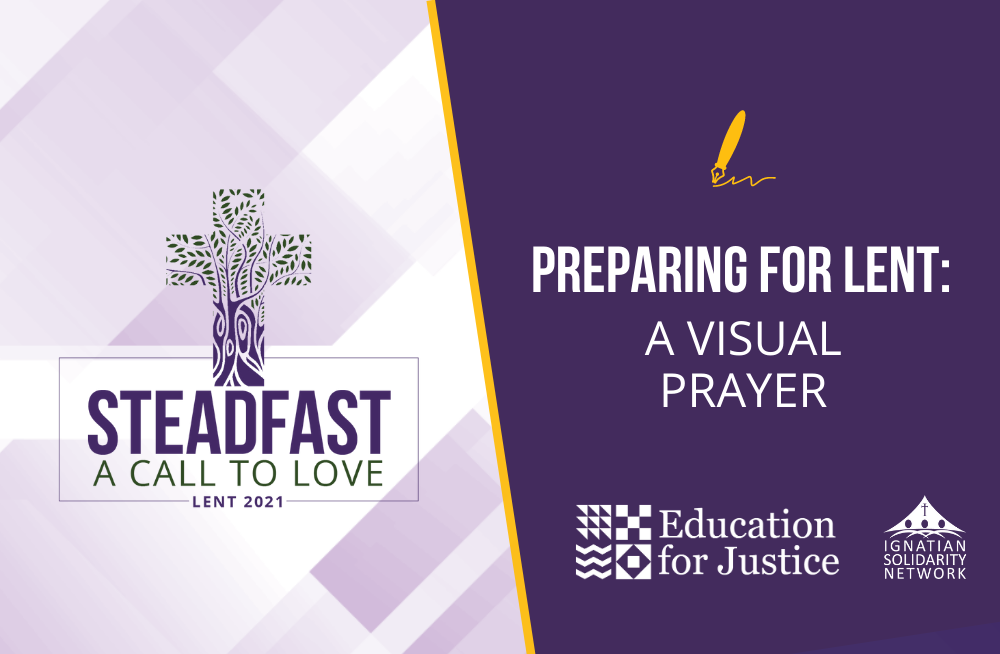 During this prayer experience, participants will draw a simple image as they prayerfully reflect on ways to shift their gaze towards justice this Lent. 
Find a quiet space, paper or a journal, a pen, coloring markers or pencils (optional), and join in this artistic reflection to start your Lent with focus and creativity. This activity would be ideal to begin a class or group meeting with prayerful reflection. 
Preparing for Lent: A Visual Prayer
Already a member?