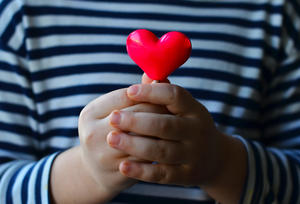 Use these Valentine's Day cards as a creative way to spread the word about Catholic social teaching and social justice. Each Valentine features a quote about love.
Instructions:
1) Print the valentines in color, if possible.
2) Cut the paper into three horizontal sections, so each section has a quote on the right and the EFJ copyright on the left.
3) Fold each Valentine in half. The quote will be on the front of the
Valentine and the EFJ copyright will be on the back.
4) Write your own message inside and distribute!
Already a member?