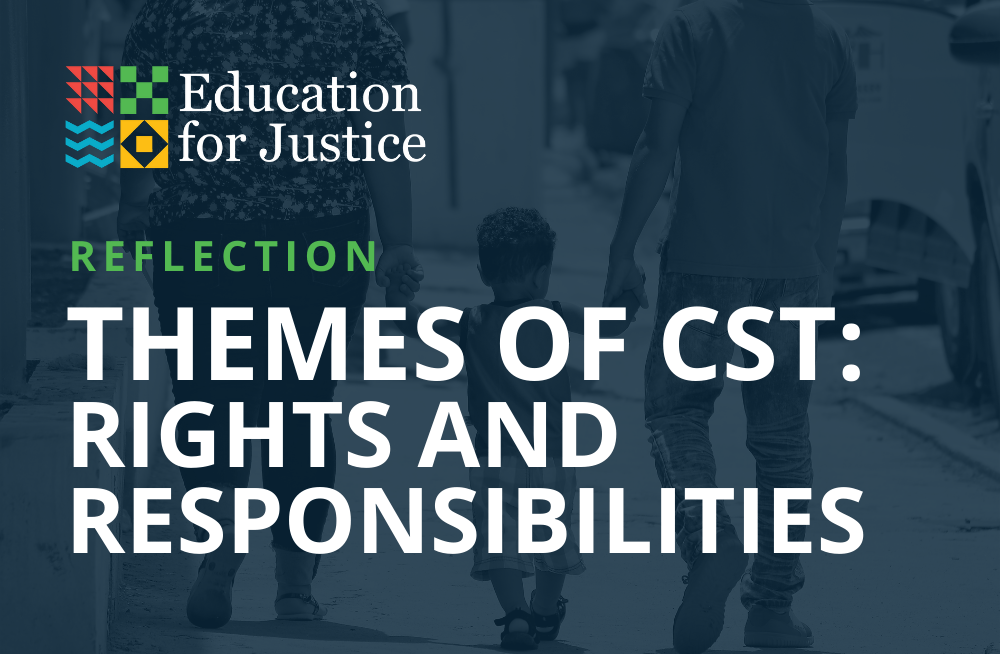 This backgrounder on the principle of Rights and Responsibilities provides a thorough overview for anyone interested in a greater understanding of the foundations of Catholic social teaching. This eleven-page resource includes:
definitions,
visual graphic summaries,
a handy reference chart presenting the development of the principle of rights and responsibilities in the encyclicals,
reference citations from the Catechism of the Catholic Church
discussion questions,
selected quotes from the encyclicals, and
scripture references.
Use this resource to begin to build your own CST reference binder.
Already a member?