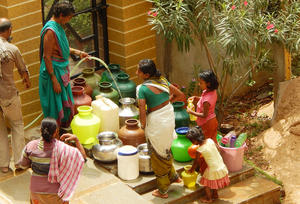 This resource provides an overview of the social teaching on the Option for the Poor and Vulnerable, one of the basic tenets of CST. This six-page resource can be used to gain background knowlege or can be used as a series of handouts. This resource includes:
Definitions and background on the source of the teaching
A handout with a chart summarizing the encyclicals and the Option for the Poor
A presentation of what the catechism says on the Option for the Poor
Quotes of relevance from the encyclicals and discussion questions
Scriptural passages for connection and reflection
Already a member?